Give A Truly Unique Gift This Holiday Season With A Whimsy Storybook 🎁
Whether you're bringing your child's imagination to life or creating a story that you want to share with them — our completely custom storybooks are the perfect gift.
---
How It Works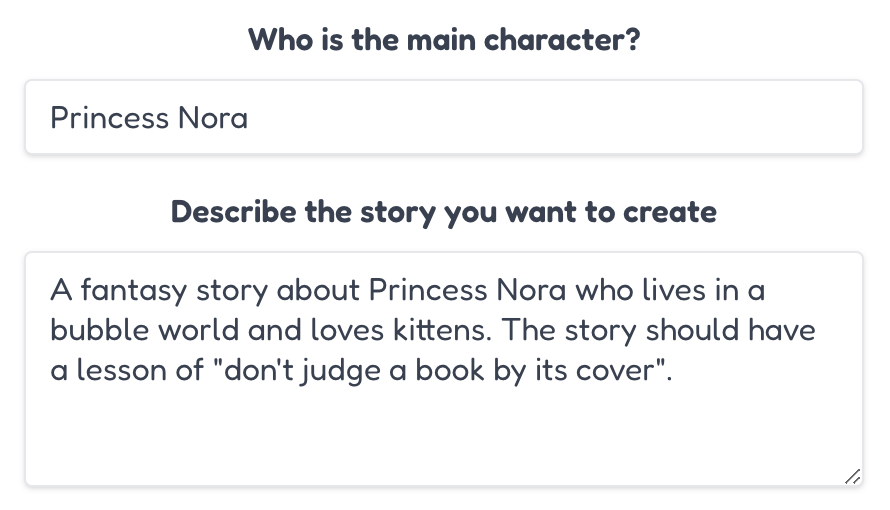 ✍️ Tell Us About Your Story
Share a few details about the child and any details you want in the story.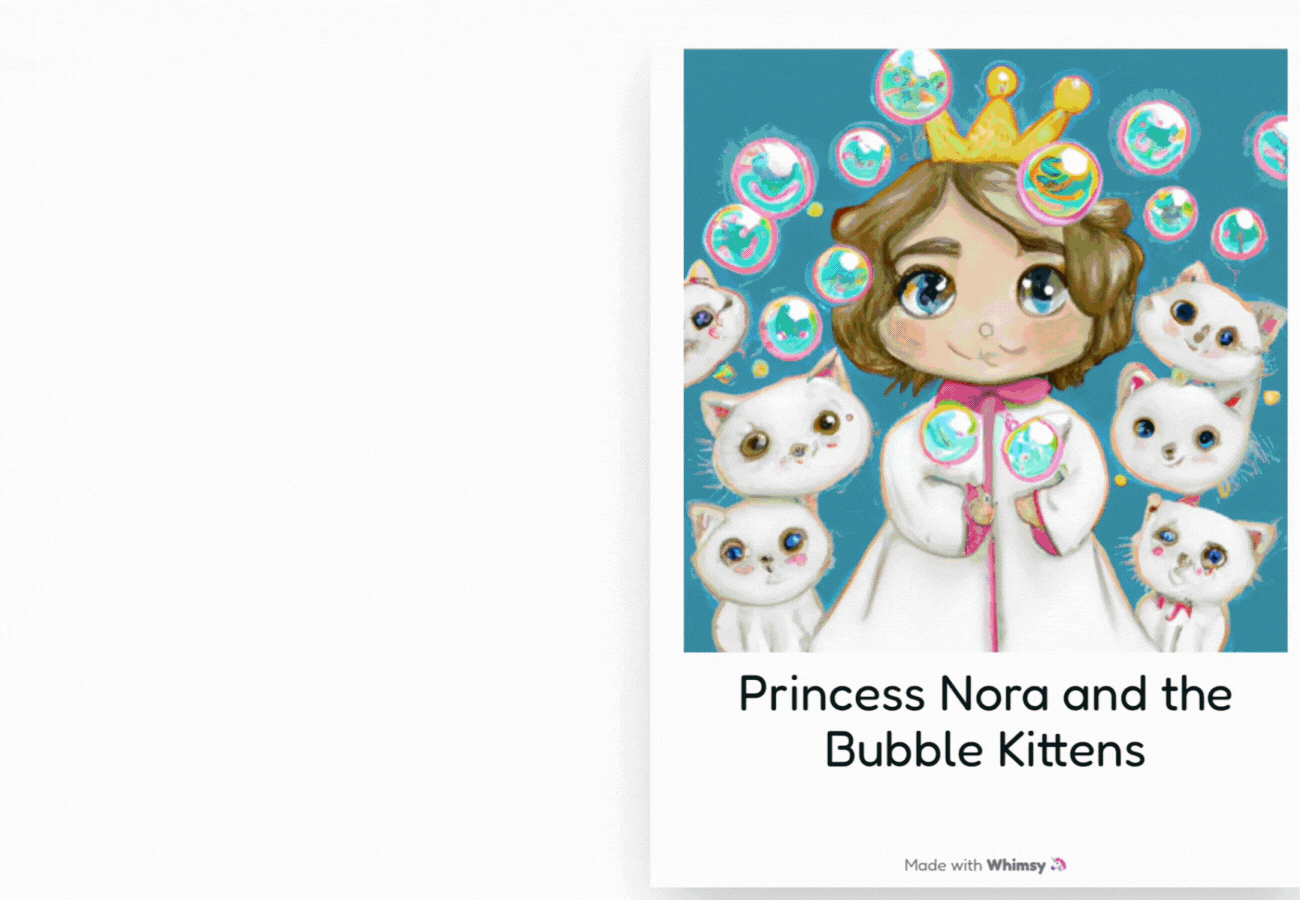 🪄 Preview Your Magical Tale
In a magical minute, preview your whole story infused with your personal touches.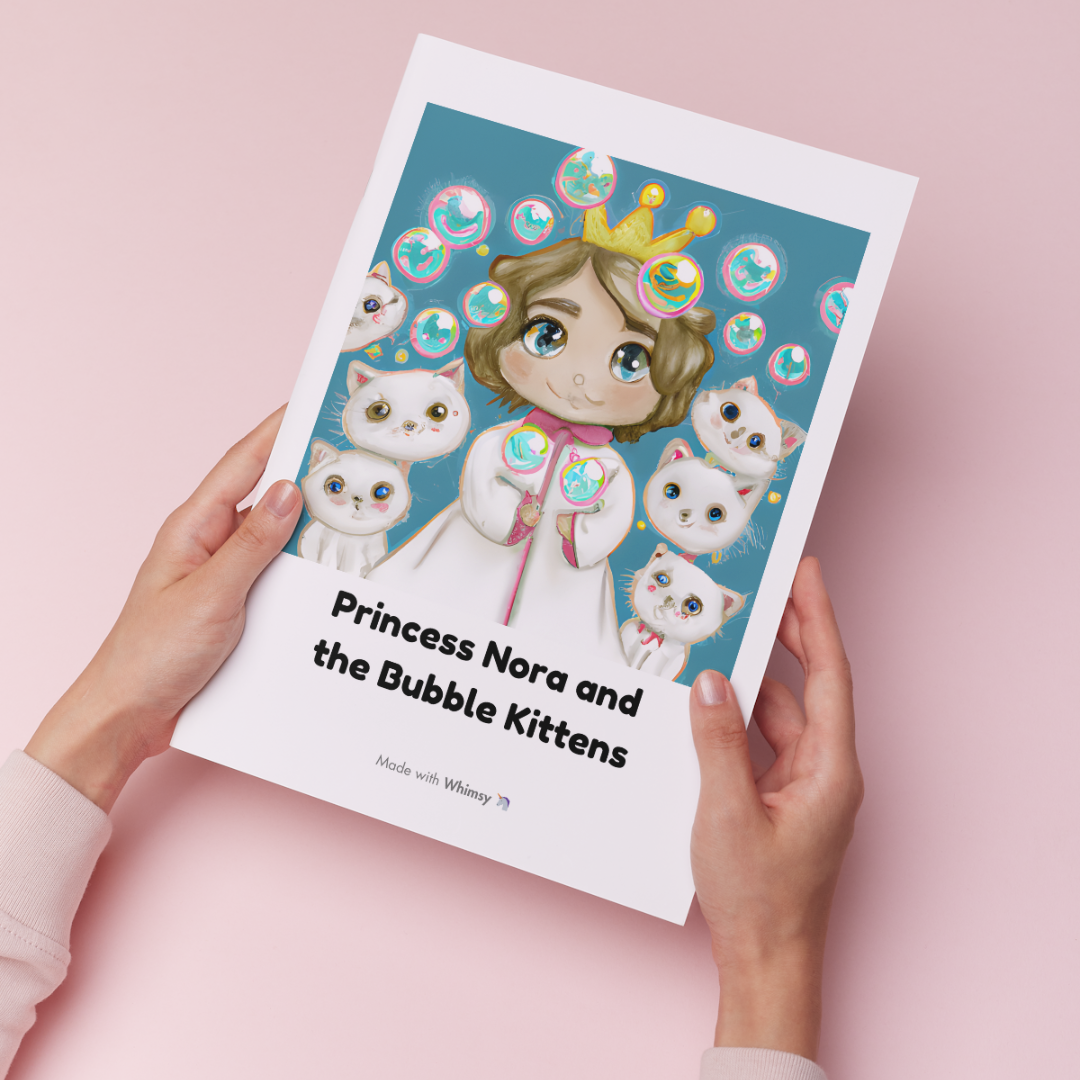 📕 Bring it to Life
Confirm your story and we'll create a beautiful, bound book and deliver it to you.
What Makes a Whimsy Book the Perfect Gift?
📖
One-of-A-Kind Tales
Unlike other personalized books, our stories are not templated. We use AI to create a unique story for your child.
🎨
Heartwarming Illustrations
Our stories are brought to life with beautiful illustrations that are sure to delight.
🏠
Delivered With Love
We ship your custom storybook anywhere, making gifting easy.
Flip Through An Example Storybook
Experience the joy found in the pages of a Whimsy Book.
Gift Love and Adventure 🎁
$49.99
(typically $69.99, save $20 during the holidays!)
This holiday, gift a journey of wonder and fun with our unique, AI-crafted storybooks. Each purchase includes:
📖

A beautifully bound hardcover book.

💻

An enchanting read-aloud digital version.

♾️

A month of Whimsy digital story access — our gift to you.
Hear from Gift-Givers Like You
"Rae loved the fact that the story was about 🌈rainbows and 🦄unicorns - her favorite things - made it even better."
Julia F.
Rae's mom (6 years old)
"Leon loved being able to go on adventures with dinosaurs!🦕 He was even a little sad when the story ended."
Dennelle C.
Leon's aunt (7 years old)
"I just did one for my daughter Loretta. It was awesome! 😍 I love that you can enter kids' interests. Great work guys!"
Shauna A.
Loretta's mom (8 years old)
Have Questions?
❓ How long does it take to receive my Whimsy storybook?
You will receive your personalized storybook within 3 weeks of your order. Order now to ensure you receive your book in time for the holidays!
❓ Is Whimsy suitable for all ages?
Yes! We prioritize safety and age-appropriateness. Our stories are carefully generated and reviewed to ensure they are suitable for children aged 12 and under.
❓ Can I make changes to my order after it's placed?
We want all of our customers and their children to be delighted with their purchase. Just email us at support@whimsyapp.com with a copy of your receipt and your request, we'll do our best.
❓ I have more questions, how can I get in touch?
If you need support or have any questions, please email us at support@whimsyapp.com